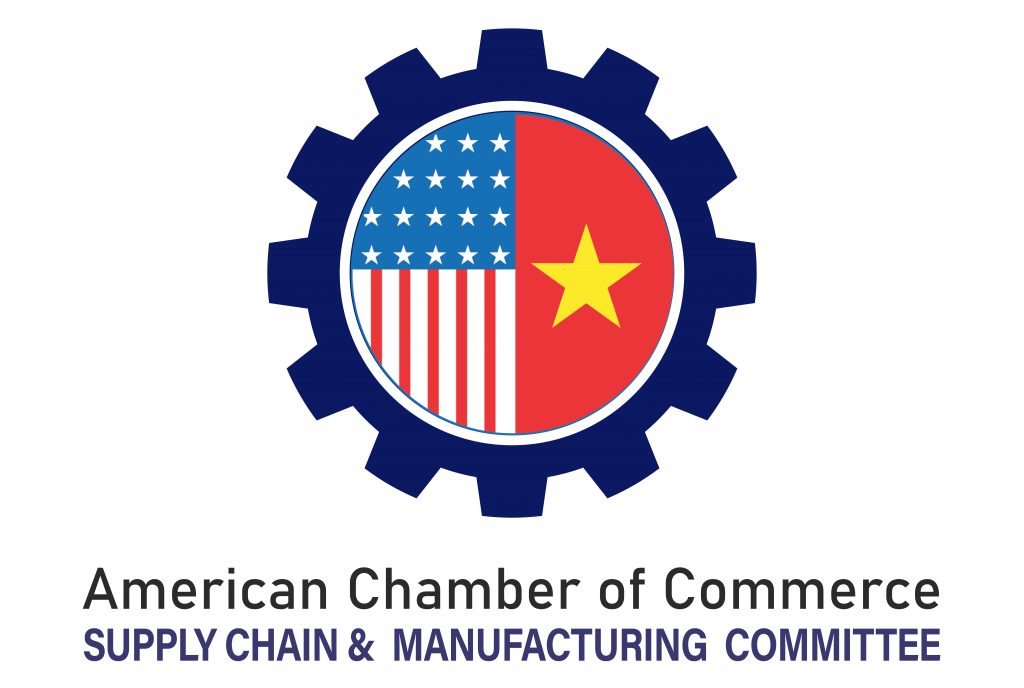 The next AmCham Supply Chain & Manufacturing Committee meeting takes place on March 24.

This committee fosters connections between the local supply network, logistics providers, and international manufacturers doing business – or thinking of doing business – in Vietnam. The committee also maintains close connections with relevant government bodies to advocate for more transparent and effective regulations and processes. In addition, the committee handles the flow of inquiries the AmCham office receives for information on about relocating operations or seeking sources of supply in Vietnam.
DATE:            Wednesday, March 24
TIME:             2:00pm – 3:15pm
LOCATION:     The Asia Foundation Office, Lakeside Green Building – 5th Floor, 33 Truc Bach
COST:            None
This will be an in-person and virtual meeting. Participation in this committee is aimed at participants in the full supply chain of manufactured components in Vietnam, although all AmCham members are invited to participate regardless of business sector. Click on the button below to register your participation in this committee meeting.